Whether it's your best friend, sister, cool aunt or daily gym buddy (anyone that gets your butt to the gym every morning deserves a gift), these gifts are perfect for the women in your life this holiday season–they work for your own wish list, too. ;) I'm including the original price, but everything on this list is on sale right now which will save you a huge chunk of change.
1. Ridiculously soft slippers with a fur cuff for a little something extra. $14

2. A delicate gold choker which feels sophisticated, but on trend. $15
3. Plant Mom Cross-stitch. Because she manages to keep her plants alive way longer than you…or at least aspires to.  $20
4. Levi's 721s. The most comfortable and flattering stretchy, high-waisted jeans (I have them in 2 colors). $100
5. A stylish fedora, so her hair won't be weighed down by beanies this winter and because she would totally rock it. (Also available in olive and black.) $61 (plus, 50% off with code BRFIVE)
6. The best brow pencil in existence if she's not already on that train. $21
7. A faux marble Lumee case so her selfies and snapchats are always on point–no "pretty" filter needed. $55
8. Fluffy ear muffs. $14
9. Jewelry tree and vanity mirror for her nightstand or bathroom. $49
10. A mask that naturally brightens and illuminates the complexion while creating a slight warming effect and increasing circulation for healthier, more vibrant skin. She'll GLOW. $48
11. The prettiest ear jacket earrings that she can dress up or down. $32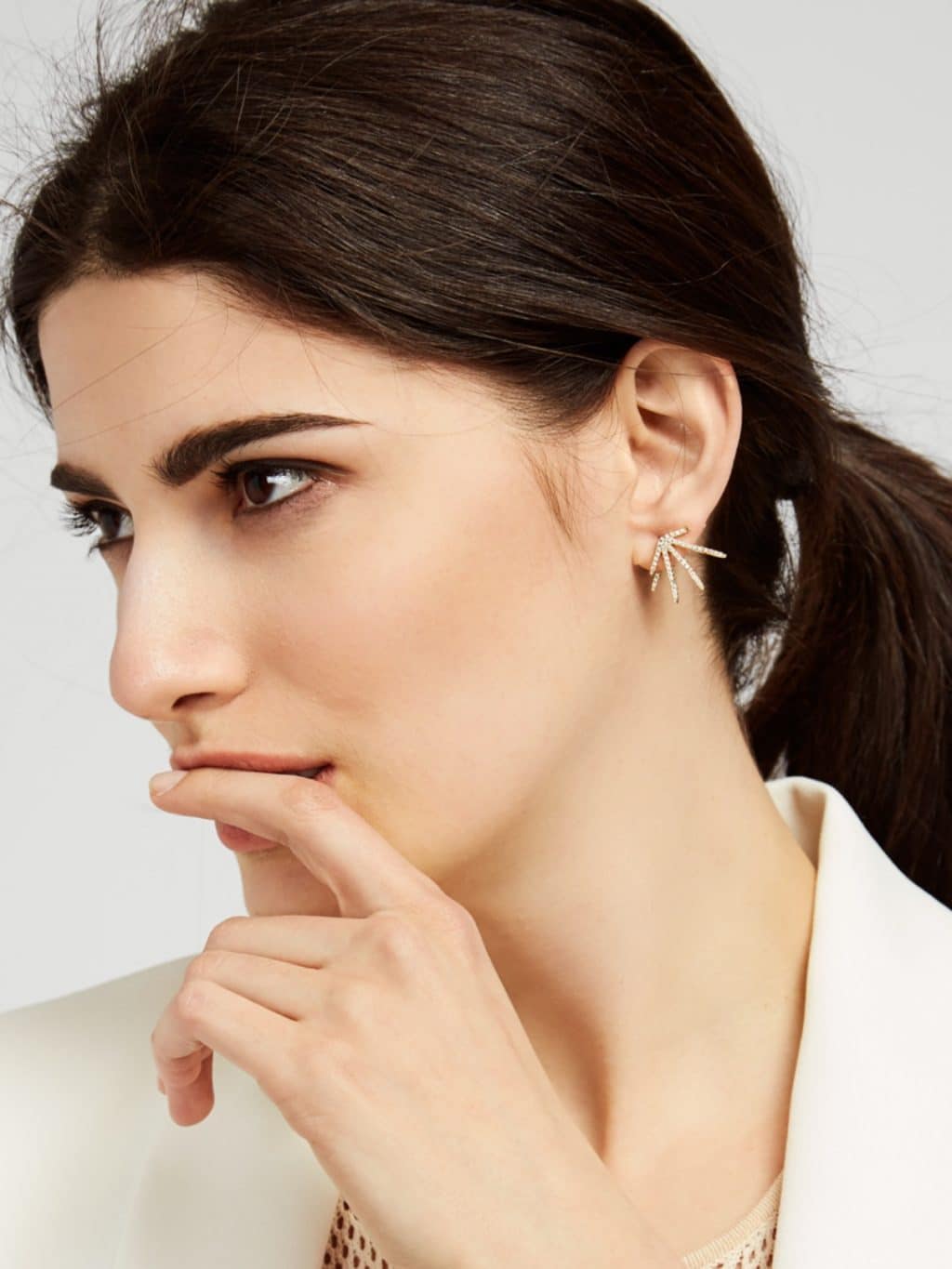 12. A bright patchwork clutch that's pretty enough to carry on its own (can hold her phone too!), or put it a larger bag as a wallet and she'll always be able to find it. $95
13. Tartan puffy vest $138 (40% off today!)
14. In the Company of Women. Advice from real women she'll want to absorb and surround herself with every single day. $17  
15. A long, striped night shirt that's loose and comfortable, and a little sexy too. (the trifecta!) $68
16. A classic plaid scarf that will go with everything. $29. 
17. An athletic pouch (okay, it's a fanny pack) that so slim and perfect for running hands free with her phone and chapstick. $9


18. A slouchy V-neck camel-colored sweater that she'll reach for all winter (and think of you.) $5
19. The best dry shampoo ever created so she can skip a hair wash and hang out with you instead. $20
20. That cocoon coat that has all the best reviews, comes in 9 colors, and has been on her wish list since last year. $350 (40% off today–run!)
Gifts for the home lover here.