All right, here's a quick one for ya. And, as promised, it's a bit on the lighter side (as opposed to the ribs and chicken wings this week). Barbecued chicken lettuce wraps (enough for 2 people – multiply as needed). That's right, lettuce wraps don't have to be Asian. Let's go.
2 Boneless, skinless chicken thighs
Light Olive Oil (not extra virgin)
Salt, Pepper, Ancho Chili Powder, Garlic Powder, Dried Oregano
1 Head iceberg lettuce (made into cups)
4 Strips of bacon, cooked and chopped
2 Green onions, chopped
1 Tomato, sliced
1/2 Cup purple cabbage, shredded (can use green, but purple looks better)
Blue Cheese – subjective. Use however much you want. Or use cheddar if you're not a blue cheese fan
1/3 Red bell pepper, small dice
Cilantro
This barbecue sauce
Quick gluten-free note about blue cheese. Traditionally, blue cheese has been made using bread mold, and therefore is historically a no-no for gluten-free eaters. Fortunately, many blue cheeses today are made with cultures other than bread mold and are gluten-free. But, you make the call. If it makes you sick, don't risk it. Moving on.
For the chicken, I put a little oil on it, season with the spices listed (salt, pepper, ancho powder, garlic powder, dried oregano) and cook it in a grill pan. You can cook it on a regular grill, or in a regular pan. Grill flavor will be best, but the important thing is to just get it cooked.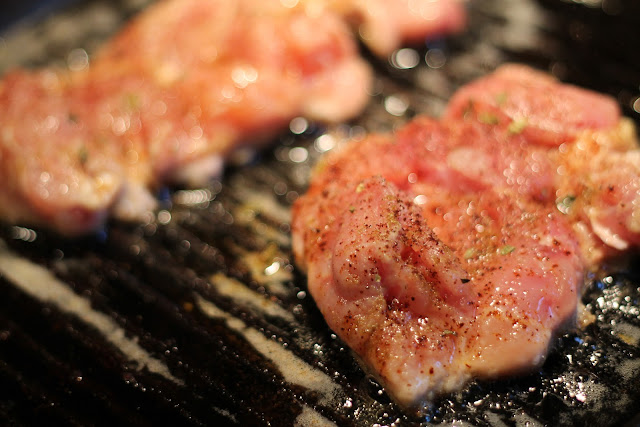 Once the chicken is cooked, chop it up, put it in a bowl, add some of the barbecue sauce, and toss to coat. Now, lay out all your ingredients and start assembling.
Order of assembly doesn't matter so much. I do suggest putting the chicken on bottom and cilantro on top so it doesn't wilt from the heat of the chicken, but other than that, go nuts. Finished product:
You may be thinking, "Chris, how is that different from a barbecue chicken salad?" Answer- it's not. At least not once it all reaches your stomach. But you eat your meal with your eyes before eating with your mouth, so do something different and put in a little more effort. You'll love the novelty of it and it tastes delicious.
So this memorial day weekend, give these bad boys a try. Again, if you don't have my barbecue sauce, use your own. Either way this is a great way to get a dude to eat a salad, without him thinking he's eating a salad. Cheers, folks. Have a great weekend.