I was on a mission last year. I was completely absorbed in my work. I promise. However, Valentine's day 2008 still managed to be sweet as it possibly could be. I was 1357 miles a
way (thanks mapquest) from my Valentine, and he still managed to make me smile. H
e overnighted a letter. He sent me a large sketchpad and pencils and 2 boxes
of Hot Tamales. He called me his Valentine even though I "wasn't there for him to take me out to dinner or better yet make me dinner." He told me to take time to draw something every day because he knew that's what I loved to do. He wanted me to be happy. Today, and every day since, he has.
Valentine's Day 2009 he made extra special. I first saw Chris in 2004. We officially met in 2005 and this year was o
ur first Valentine's day together. Unfortunately, he was scheduled to work all day. I was bummed, but determined to make the most of the time we DID hav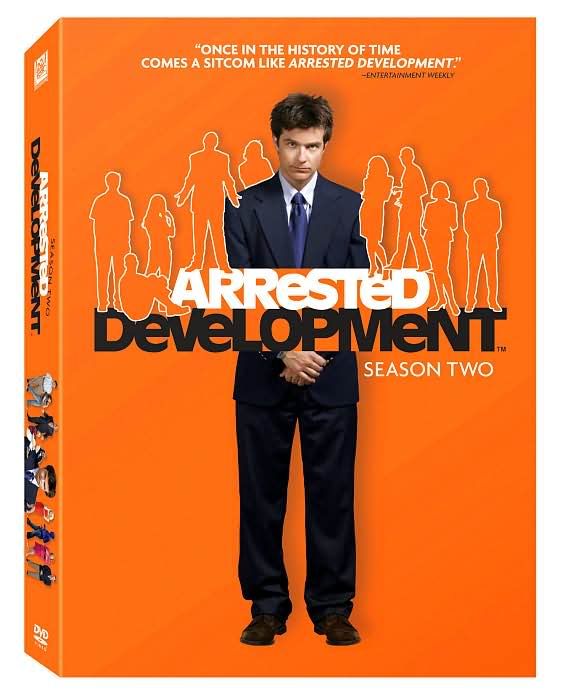 e together. When he woke up, he slid an unwrapped gift for me under the blankets.
When I reached for my gift, I pulled out Arrested Development, Season 2!! (He got me season 1 for Christmas. I was thrilled. I love that show. I was totally bummed when the series got cancelled. America just wasn't ready for that kind of wittiness. But if you are into clever wit, call me. We'll have an Arrested Development marathon.) I made him a big breakfast and showered him with kisses and he left for work. I didn't think I was going to see him until 8pm, but he came home for lunch with a rose, chocolates, and a gift certificate for a massage! And when he came home a few hours later, we went and found an apartment, and just a few hours later, he was home for the night. We had dinner and watched 50 first dates together. It was nice just to BE together. After such a long couple weeks. And after so many years.